This site is a record of my research into the Huntriss family name. With only a couple of hundred of us in the world we're a very exclusive breed; because of this, my interest is in all those who bear the family name(and variants), whether directly related or not.

The site provides a way of preserving memories of those who have gone before us. Do get in touch if you have information you would like to share.

Geoff Huntriss
Wirral
England
geoff.huntriss(at)tiscali.co.uk
Family tree
Last update: 5 May 2020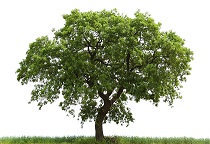 So far I have been able to trace my family back to William Huntriss, a shoemaker born around 1715 in Scarborough.
WW1 Newspaper cuttings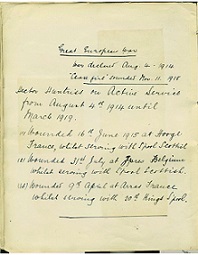 A few years ago, I was given a notebook that contains cuttings from local newspapers that related to the Liverpool Scottish regiment. The notebook was put together by the parents of Hector Huntriss, who served with that regiment during the first World War.
Family Bible

I was fortunate to come across a family bible dated 1793 which was offered for sale on Ebay. This bible was owned by William Huntriss of Halifax (1804 - 1883), and contains a lot of information about the family.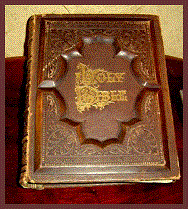 Washington Post article




This article in the Washington Post discusses the lowering of flags to half mast in response to the killing of US servicemen in Chattanooga, and traces the history of this practice back to a voyage by William Huntriss in 1612.
Japanese POW's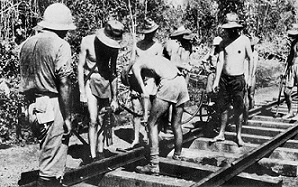 Some of the Huntriss family were Japanese prisoners-of-war during the second world war.
Talc mining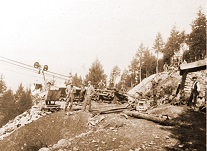 Census records show George Huntriss's occupation as being a general merchant. There's a little more to it than that......
Robert Huntriss Tolson

Robert Huntriss Tolson, grandson of William and Ellen Huntriss, was killed on the first day of the battle of the Somme.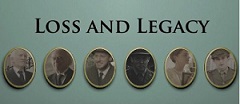 Alexander Hughes Huntriss





"Like ships that pass in the night, my French pupils at the Australian Hospital passed into the horizon of my life and then vanished. And one of these was Pte A Huntriss."

The words of Theodora Roscoe in 1917.
The mystery of Elsie MacGregor's chest





A chest donated to Goodleigh Church in North Devon in memory of a local parishioner contains a further inscription to Alfred Huntriss Arnold, killed in WW1 - but no-one seems to know why!
Australia Day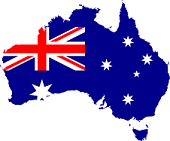 Australia Day is the official national day of Australia. Celebrated annually on 26 January, it marks the anniversary of the 1788 arrival of the First Fleet of British ships at Port Jackson, New South Wales. Despite the strong attendance at Australia Day events and a positive disposition towards the recognition of Indigenous Australians, the date of the celebrations remains a source of challenge and national discussion. Belinda Huntriss' birthday is on Australia Day. For her it is a day of mixed emotions, as she explains in this article.
Three of a kind





Three members of the Huntriss family, who had a combined aged of 297, passed away during Easter week 2020. Read their stories here.
Letters home




Charles Huntriss was at Blackheath Proprietary School in London between 1864 and 1872. Read about his schooldays through the letters he wrote to his parents.