---
CHARLES HUNTRISS - LETTERS HOME
Charles Huntriss was the youngest son of William Huntriss, millowner, of Halifax. Between 1864 and 1872, Charles attended school in Blackheath in London, and these pages contains copies of the letters he wrote to his parents.

Whilst many of the letters are mundane(a recurring theme is that he has nothing to say), they do contain a fascinating insight into life at the time - at least from the perspective of someone who was the son of a very wealthy mill-owner. Charles and his brothers had private educations - but his sisters were not afforded the same. There are references to the Crystal Palace exhibition and the Irish problem, a knife on "The Heath", apologies to Papa for poor school reports, and a host of stories about various types of wildlife.

The Blackheath Proprietary School was established in 1830 to give sound liberal education similar to the public schools of England. From its inception, it worked towards ensuring it had an educational reputation that would be the equivalent of its public school contemporaries. The school was founded on joint stock principles and there were originally 100 shares priced at &pound20 each; proprietorship of a share entitled its owner to send or nominate a boy to the school.

The school had a profound influence on the game of football, in both Association and Rugby codes, and in 1863 became one of the founders of The Football Association.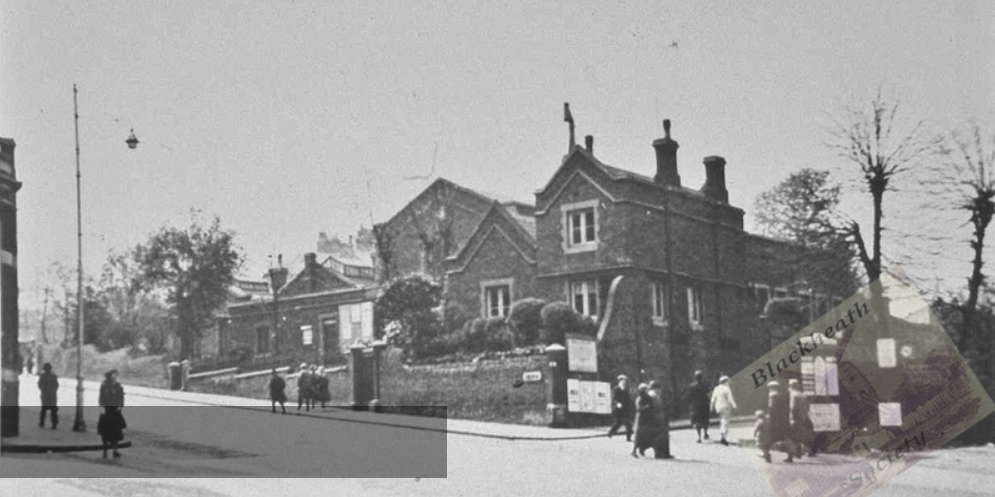 The photograph above is from the Blackheath Society Archive.

The school flourished for much of the 19th century, but it was threatened by the dimishing lease on its site, the popularity of boarding schools and the availability of the day schools nearby. It closed in 1907.

The site was redevloped in 1937 as Selwyn Court. Its buildng caused controversy in Blackheath, and was a catalyst in the foundation of the Blackheath Society, which continues to vigorously campaign for the character and quality of the area.


Click here to see other photos of the school from the Blackheath Society archive.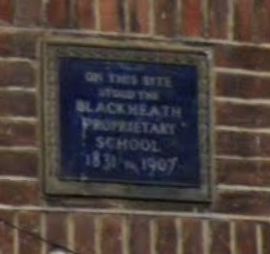 This plaque above the door to Selwyn Court commemorates the site of the school.