---
Alexander Hughes Huntriss
Alexander was the third child of Frederick and Janet Huntriss, and was born in Newcastle in New South Wales.
He trained as a languages teacher. Sergeant Hughes, of the Australian Imperial Force, died on 18th November 1917 on Messines Ridge, when his dug-out was hit by a German Minenwerfer .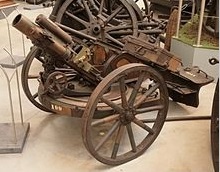 Minenwerfer (Mine launcher) is the German name for a class of short range mortars used extensively during the First World War by the German army. The weapons were intended to be used by engineers to clear obstacles including bunkers and barbed wire that longer range artillery would not be able to accurately target.

Correspondence about his death can be seen here.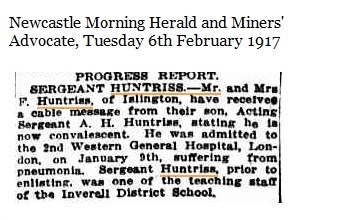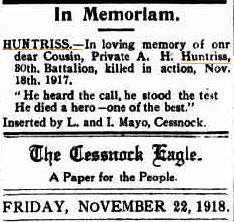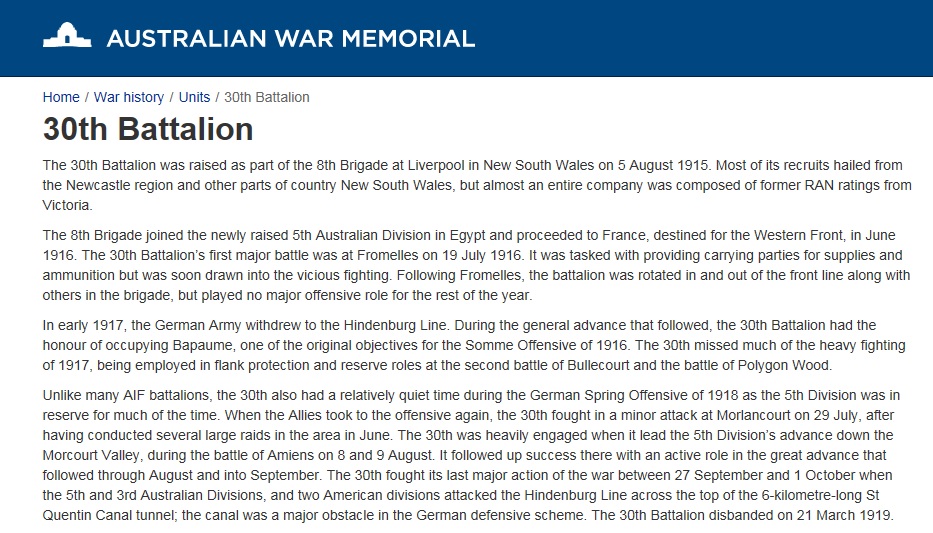 Alexander Hughes Huntriss is commemorated at Bethleem Farm West Cemetery, Mesen, West-Vlaanderen, Belgium Grave Reference F7.