---
SCARBOROUGH
The earliest references to the Huntriss name are associated with the town of Scarborough in North Yorkshire.

In 1605, William Huntriss accompanied James Hall, the explorer, on various voyages to Greenland - some of which were in search of the North West passage.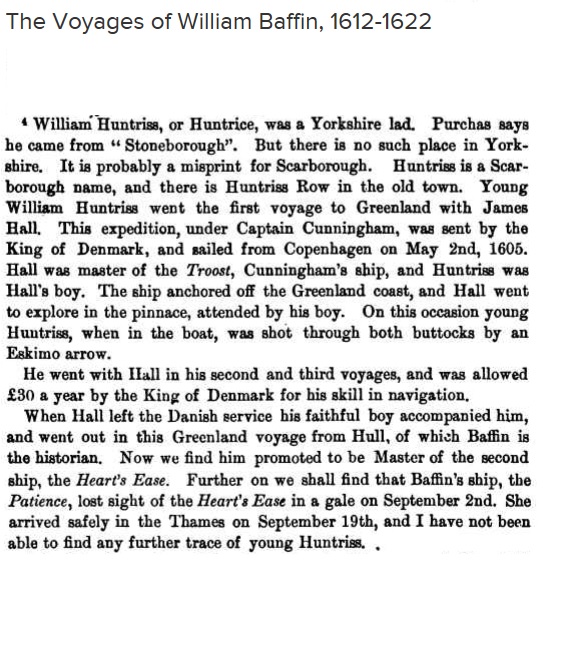 The family played a role in civic life, with John, John (senior) and Joseph acting as bailiffs for the town, although not without some controversy.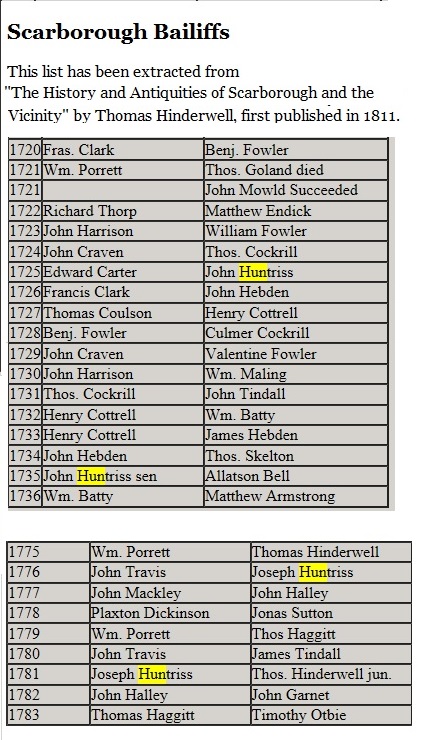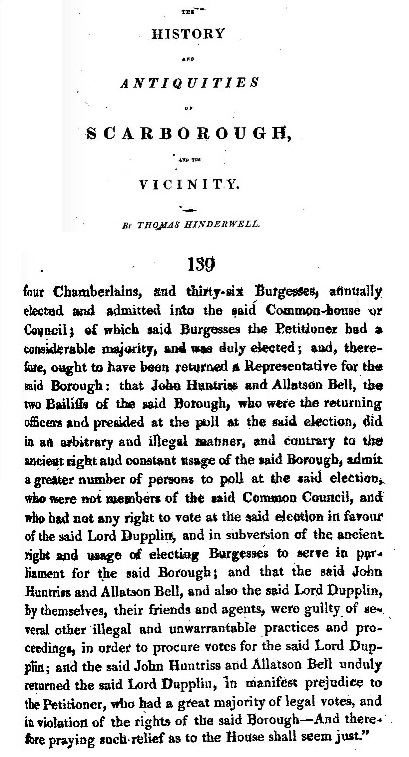 In the early part of the 18th century, John Huntriss was a mariner and was the master of the "John", one of many ships carrying coal from Newcastle, as described in the following article from the Scarborough Maritime Heritage centre.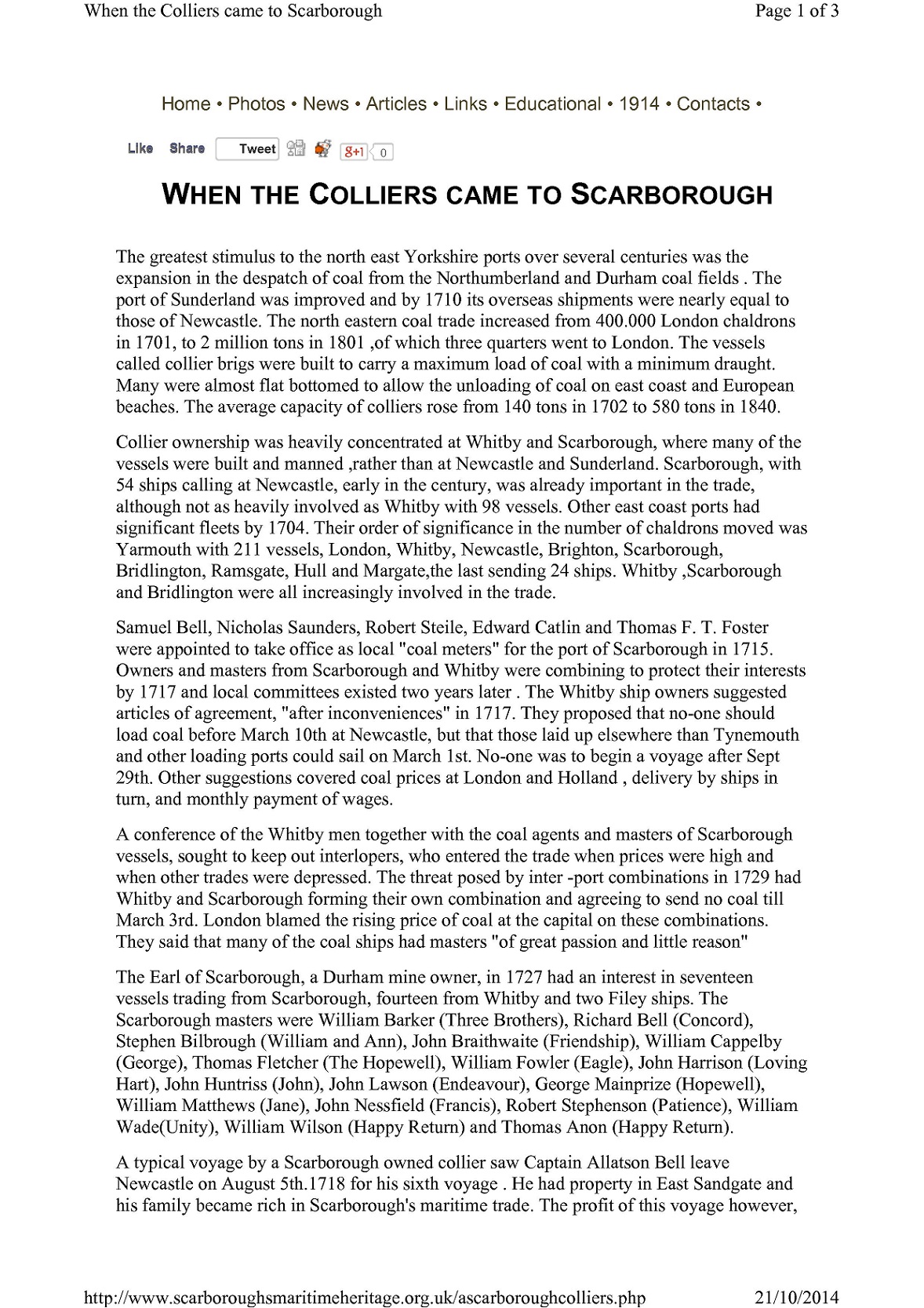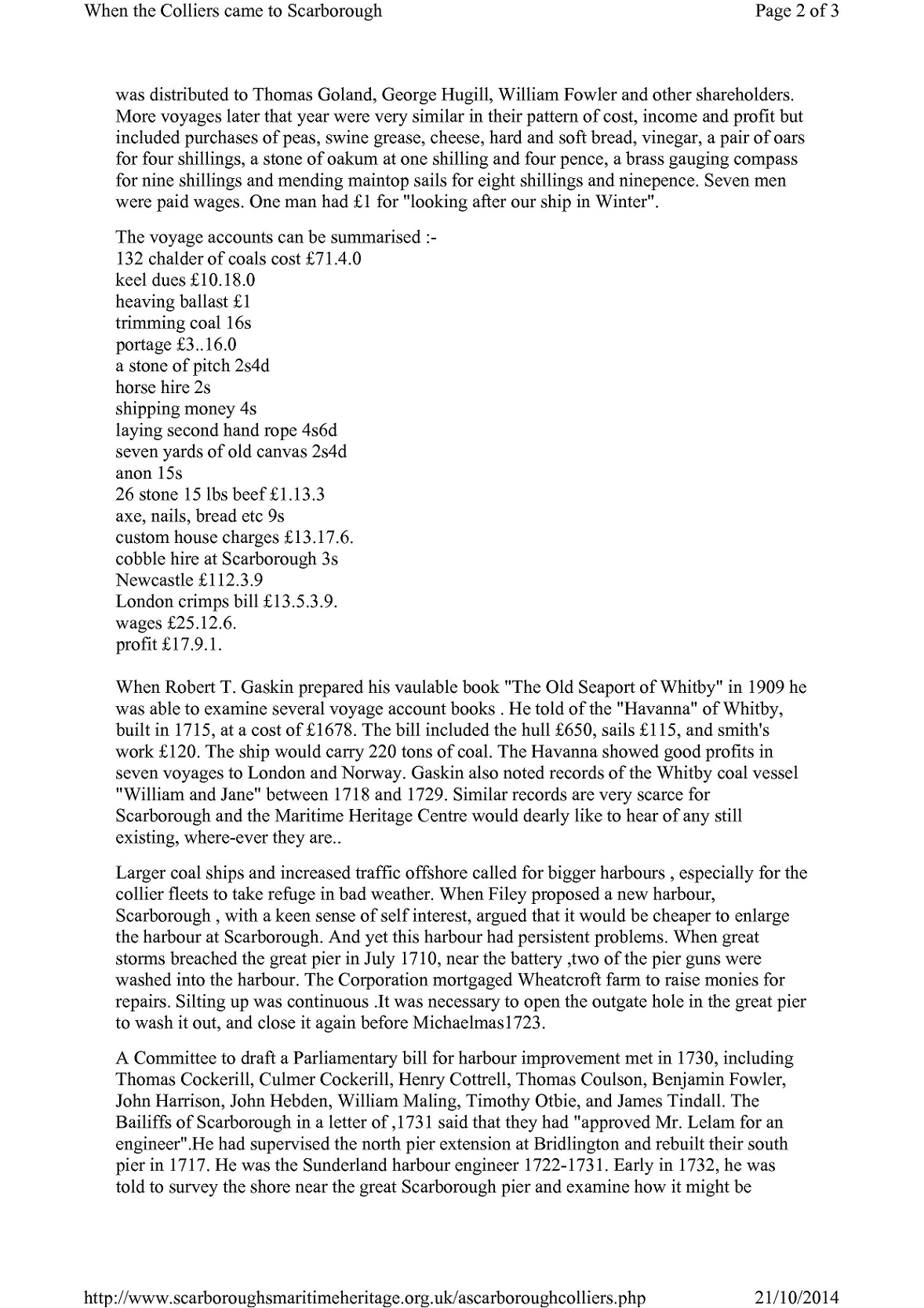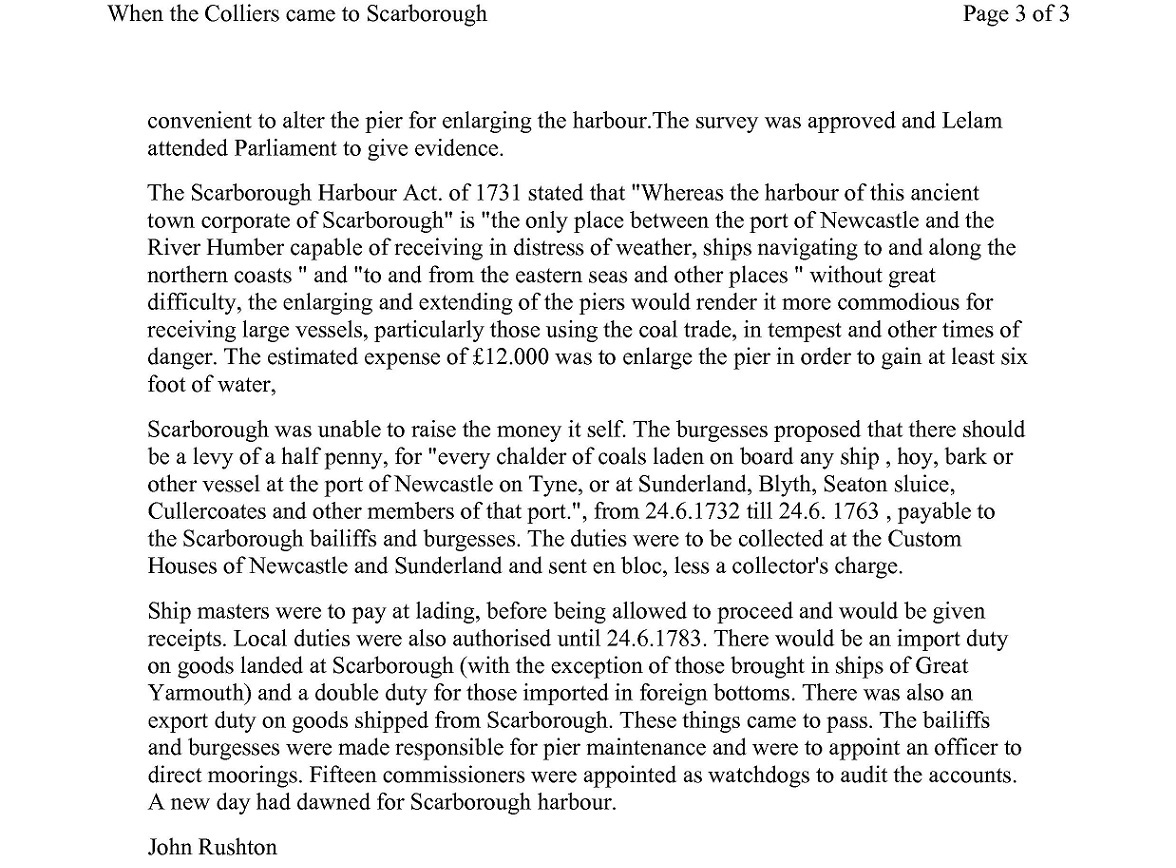 Later in the 18th century, another John Huntriss was working as a stonemason, as noted in the records of St Mary's parish church.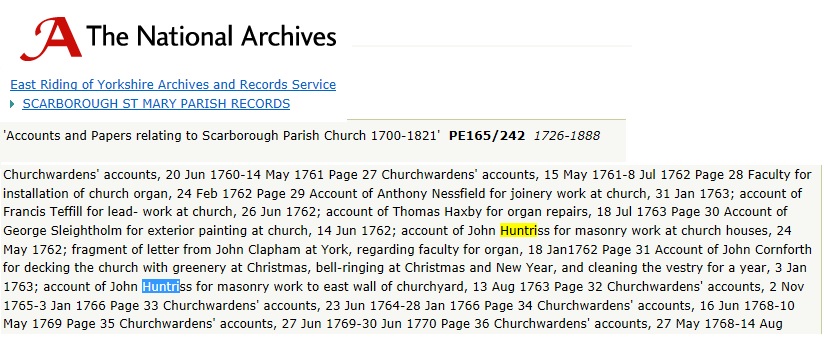 Joseph Huntriss was a builder in the town, responsible for the buildings in Huntriss Row.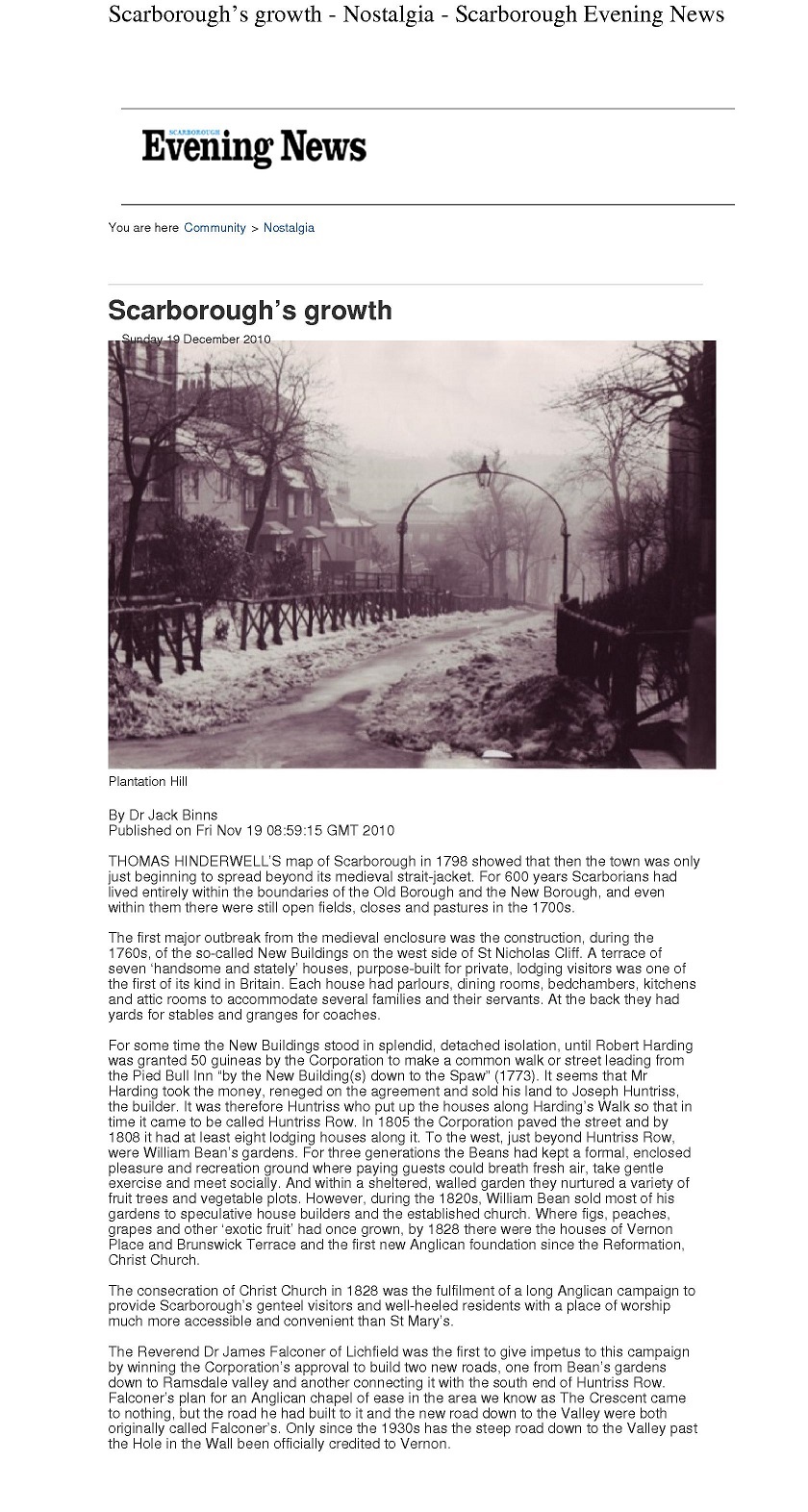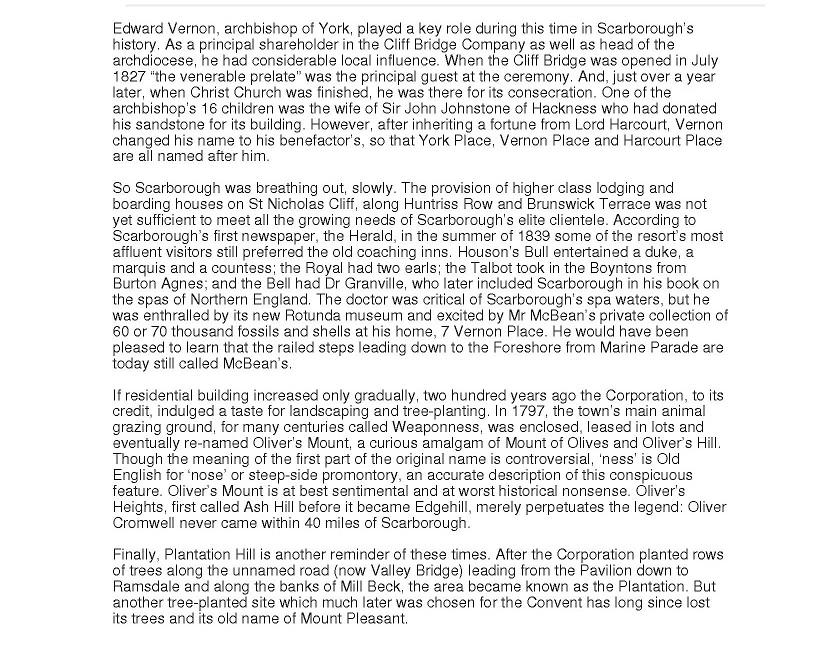 Sadly, the wrought iron sign is no longer there.
A tale of two scarboroughs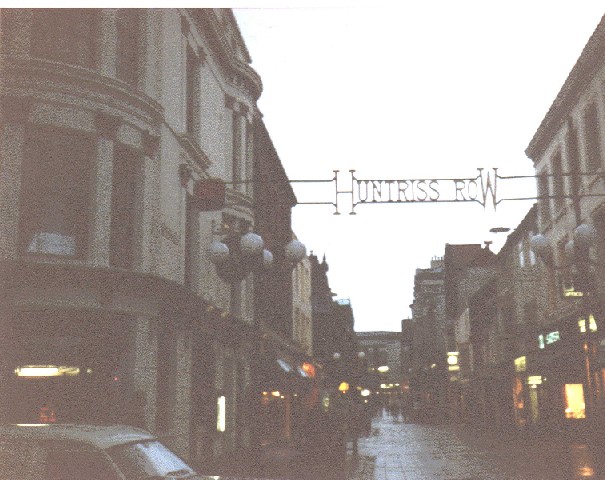 "
There is area of Perth in Western Australia called Scarborough .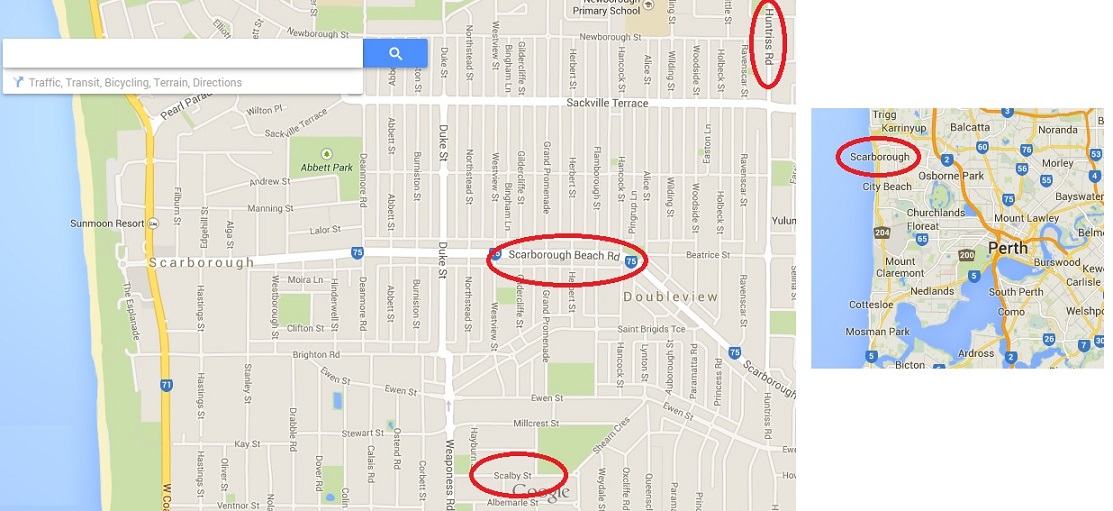 . . . in which there is a Huntriss road. There is also a Scalby Street in the vicinity, indicating that the names in the area were influenced by their North Yorkshire counterparts (Scalby is an area just to the North of Scarborough in Yorkshire).