LIC "-//W3C//DTD XHTML 1.0 Transitional//EN" "http://www.w3.org/TR/xhtml1/DTD/xhtml1-transitional.dtd">
---
JAPANESE PRISONERS OF WAR
Some family members were made prisoners of war by the Japanese during WW2.
Charles Huntriss from Oxfordshire was commissioned into the Royal Artillery, and, together with his friend Louis Baume, was posted to the Ear East. They served in Malaya and Singapore, and endured 3 years as prisoners of the Japanese, working on the infamous "Railway of Death". Louis maintained a diary of his experiences, which is now held in the archives of the Imperial War Museum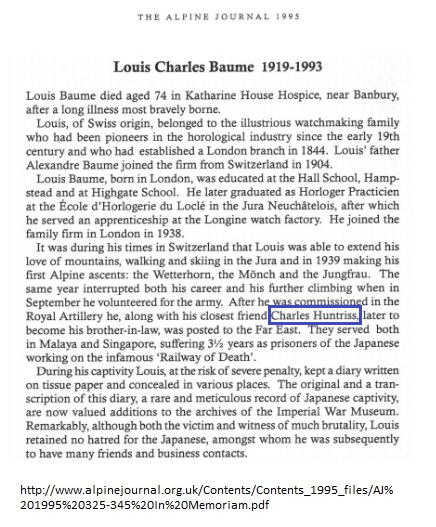 Some 61,000 men were sent to such camps; a book by Sears Eldredge describes how music and theatre helped prisoners to endure their ordeal, and records Charles' involvement.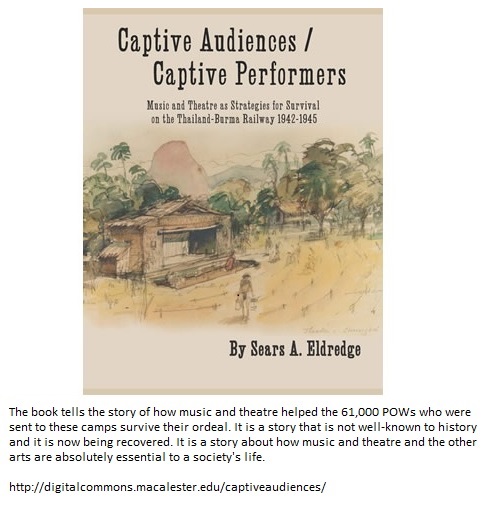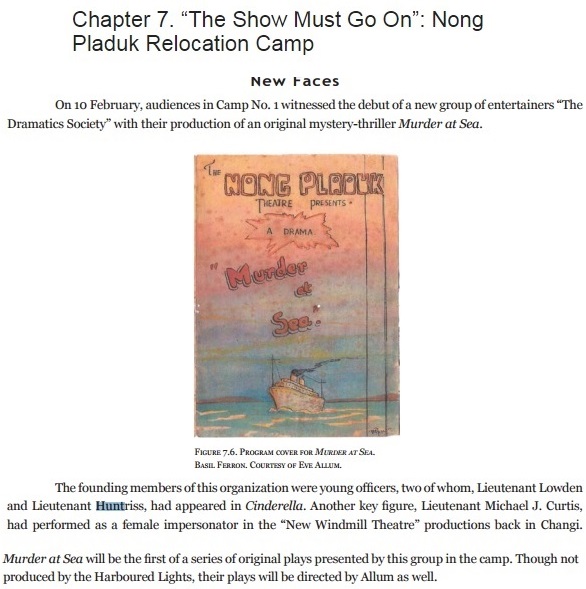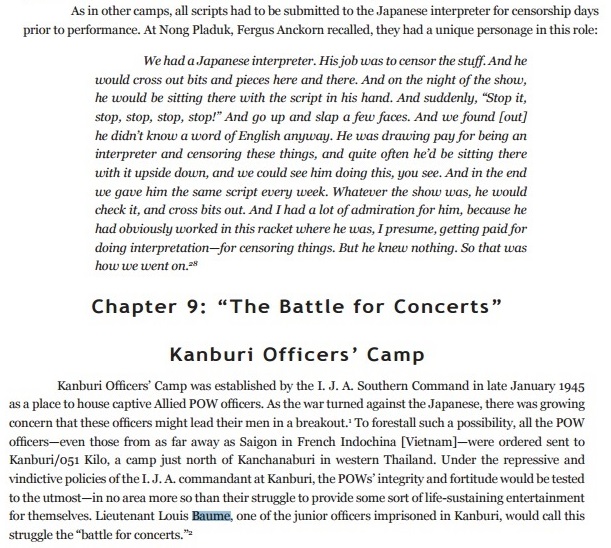 Rupert Llewelyn Pease, died at the Changi internment camp on 12 July 1945. Rupert and Charles were related; Rupert was a grandson of George Huntriss of Doncaster, a mine engineer; Charles was the great grandson of George's brother William, mill owner in Halifax).
After the war, Charles met and married Yvonne, Louis' sister.

The three were instrumental in setting up the Bloxham Museum and Bloxham Village History Club.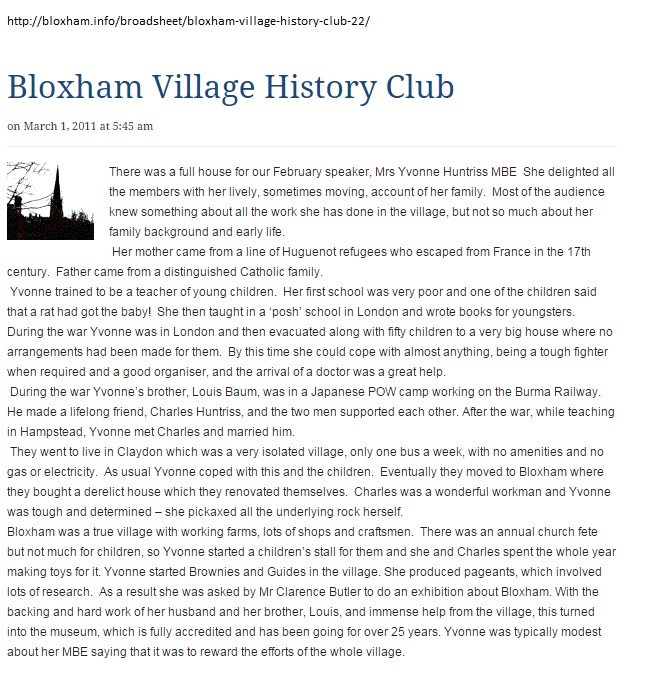 Recently, the Museum had an exhibition entitled "War". Fittingly, this included a jumper made from socks by Charles when he was a POW.