Robert Huntriss Tolson
was the grandson of William and Ellen Huntriss of Halifax, and was killed on the first day of the battle of the Somme. His brother, James Martin Tolson, was also killed during the war.
The film 'Loss and Legacy: The Tolson Story' was made especially for the Tolson Museum gallery, and tells the poignant story of the Tolson brothers and the profound effect the war had on the family. Their story echoes the impact of war on many people's lives in and around Huddersfield at the time. The film is based on letters between the Tolson brothers and their family back home.
In 1919, Legh Tolson (their uncle) gifted Ravensknowle Hall and part of the grounds to the Huddersfield Corporation, as a memorial to his nephews.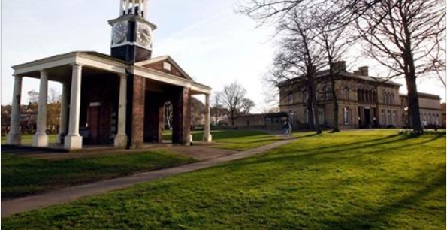 It is sad to note that there are doubts about the future of the Tolson Museum at Ravensknowle; current plans are for it to be relocated to a new museum and art gallery in Huddersfield once this is complete.