---
AUCTIONS
On-line auction sites are a good source of information for family history.
This mourning ring came up for auction recently on Ebay, and was sold for &pound127. Josh in this case is short for Joseph; Joseph Huntriss was a shipowner in Scarborough in the 18th Century. , and there is a memorial plaque to him and his wife in St Mary's Church in Scarborough.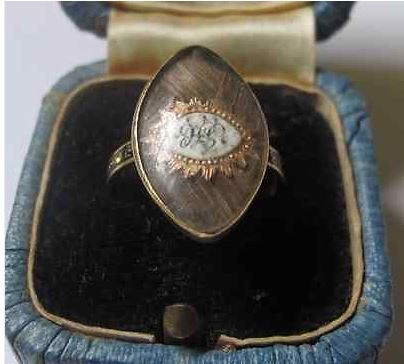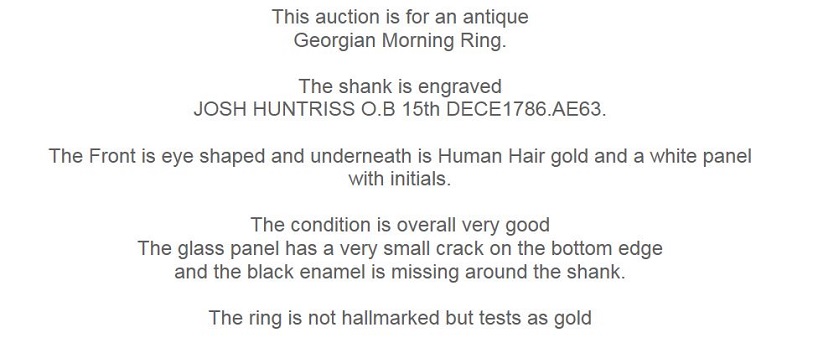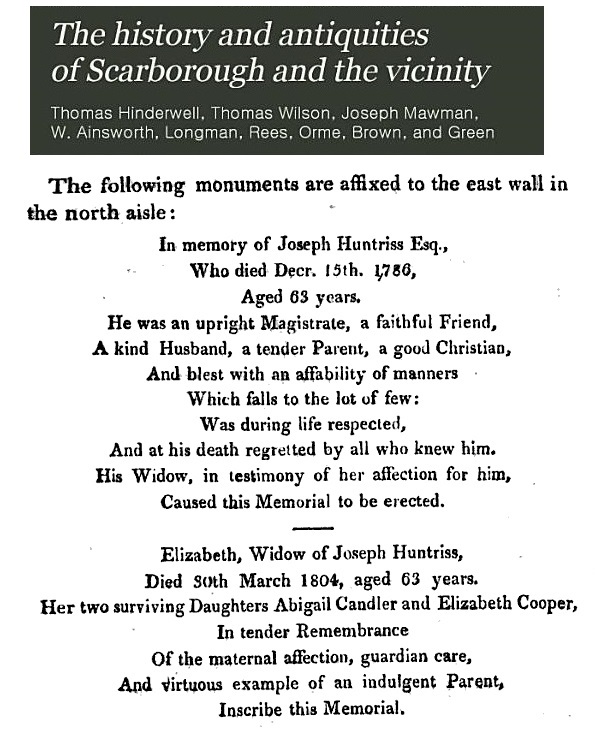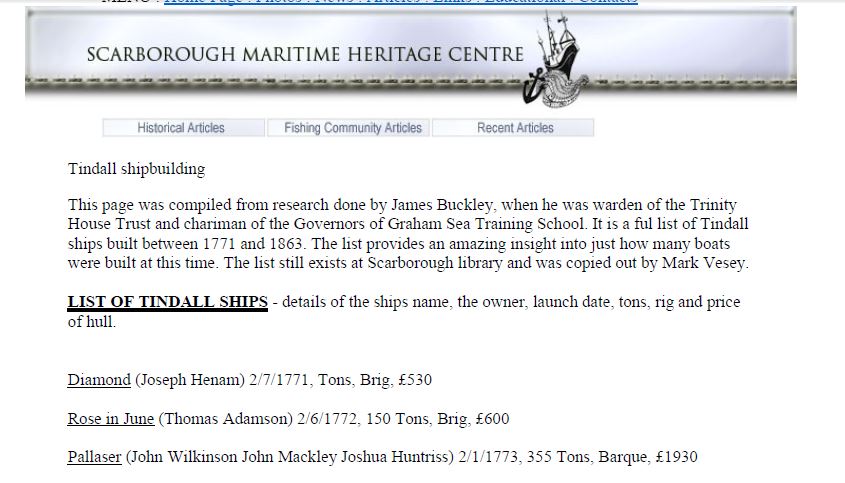 (Courtesy of
Scarborough Maritime Heritage Centre
)
The next item appeared in an auction catalogue in 2003. It is described as an "Atlas Assurance Company Medal, 46mm., silver medallion, obverse: the titan Atlas supporting the World; reverse inscribed, 'An Acknowledgment (sic) by the Atlas Assurance Company of the great exertions of Mr William Huntriss in extinguishing a Fire on the 28th April 1812 at the Regulator Corn Mill near Halifax', in case of issue, edge bruising, good very fine and very rare &pound300-400".
It sold for &pound310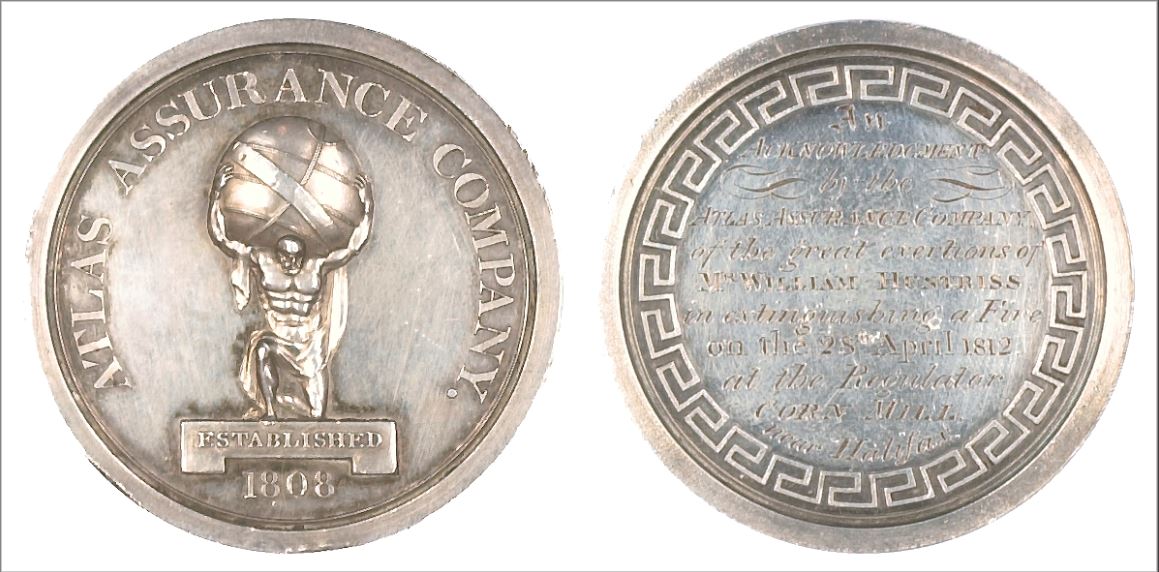 William Huntriss, born in Halifax in 1780, was my great(x3) great-uncle, and seems to have had a chequered career. At one stage he was a worsted-spinner, and must have done well for himself; in 1814 he is recorded as buying the Halifax Packet for £3850 from a Liverpool merchant. However in 1826 he was declared bankrupt. A book describing the Grand Junction Railway (which ran between Birmingham and Liverpool and opened for business in 1837), contains an advertisement for the George Commercial Inn at Digbeth in Birmingham, run by William Huntriss. He died in 1847 in Birmingham.
Mike Durtnall's excellent
family history site
contains a listing of historical documents that have at various points been sold on on-line auction sites. It includes this entry for John Huntriss and his daughter Elizabeth, relating to the sales of property at Ebberston, a village which lies between Scarborough and Pickering.



Click here for the text of the document.
A painting of Lucy Huntriss's grandmother came up for auction in 2007.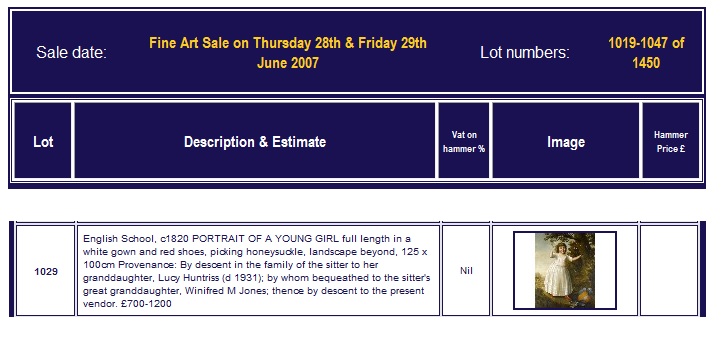 In June 2015, I purchased on Ebay this picture of Ellen Caw and two of her children. Ellen was the eldest daughter of William Huntriss of Halifax. I was the only bidder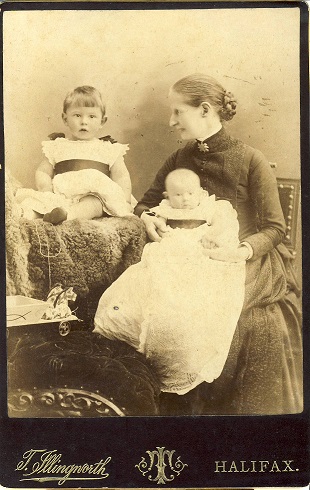 A month or so later, a group of photographs, also of the Huntriss and Caw families, came up for sale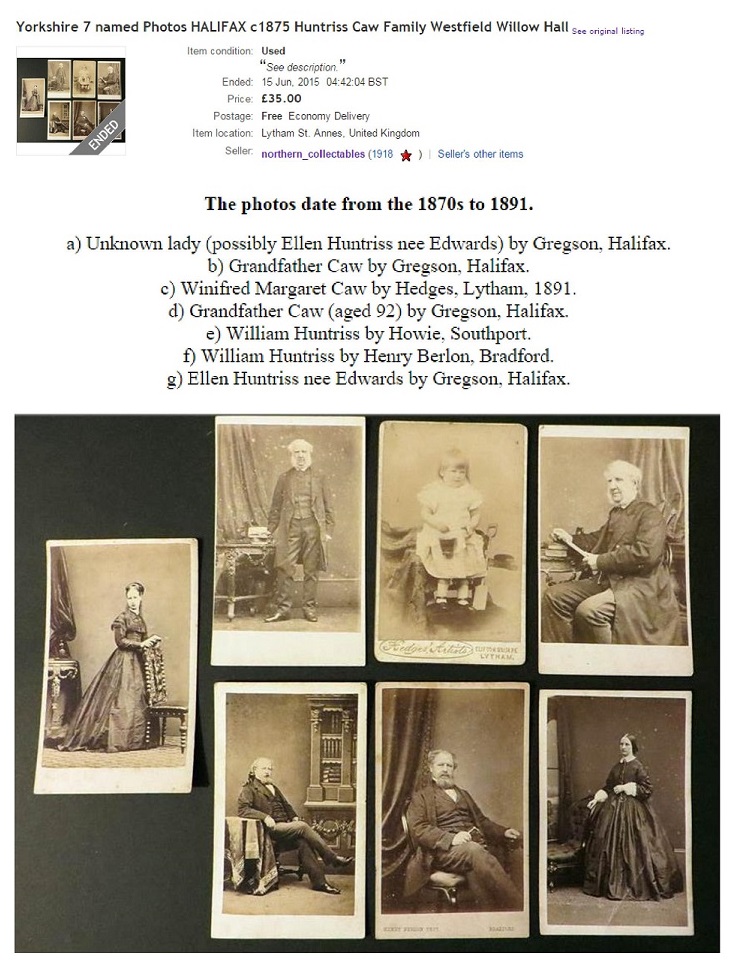 The market for Huntriss family photographs is somewhat limited, and so it came as a surprise that they were quickly sold. The mystery was solved a week or so later when I received an email from Steve Lightfoot, whose interest lies not in the photographs themselves, but rather the photographers who took the pictures. Steve very kindly let me have copies of all the images. Click
here
to see the page for Appleton on the Leeds and Bradford Studios website.
A letter written by George Huntriss in 1869.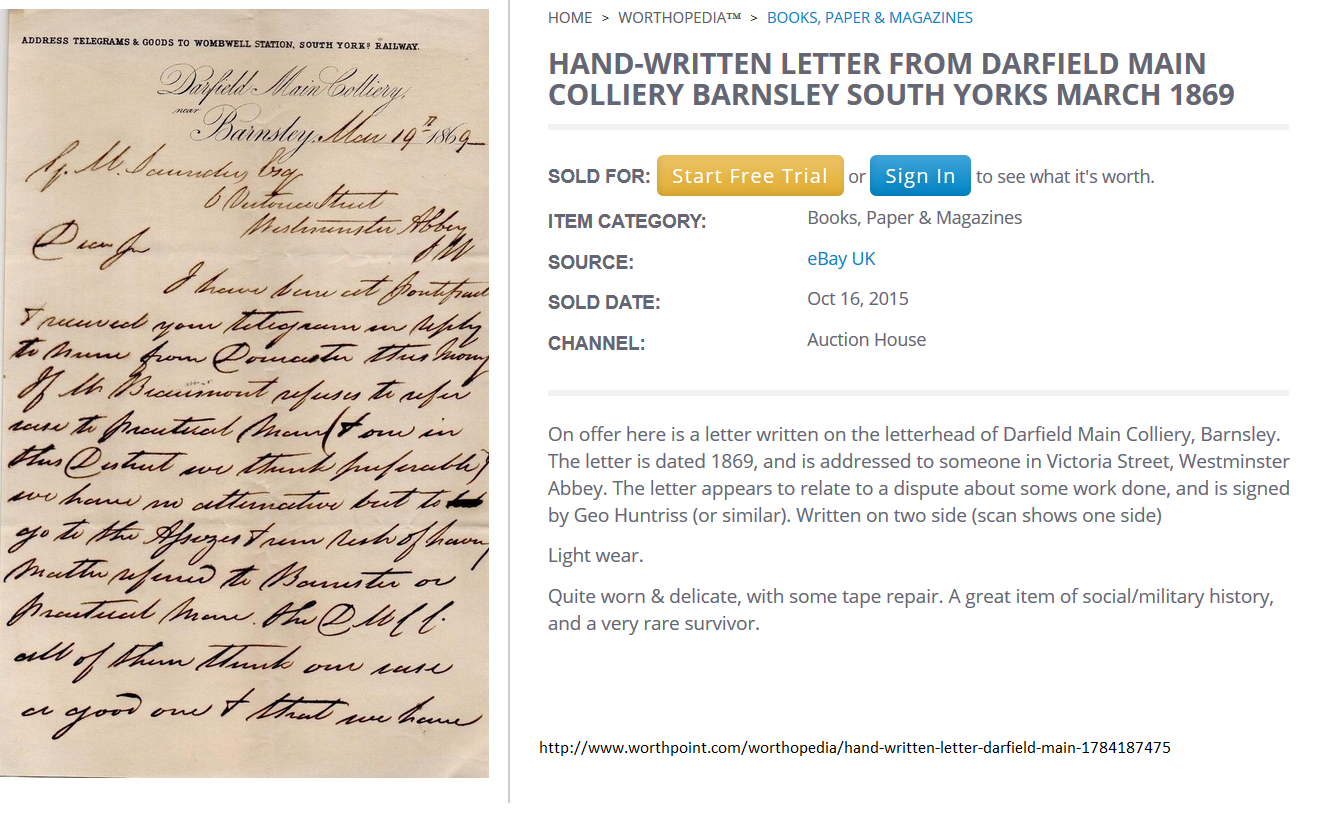 G M Saunders Esq
6 Victoria Street
Westminster Abbey


Dear Sir
I have been at Pontefract and received your telegram in reply to mine from Doncaster this morning. If Mr Beaumont refuses to refer case to Practical Man (and one in this district we think preferable) we have no alternative but to go to the Assizes and run risk of having matter referred to Barrister or Practical Man. The DMCC all of them think our own case a good one and that we have ......

This is likely to refer to the owner of Upperwood Hall in Darfield, which was built by a Mr Beaumont in 1835, and is less than half a mile from the colliery. DMCC is the Darfield Main Colliery Company. "Practical Man "I think that this is a reference to a legal publication of the time.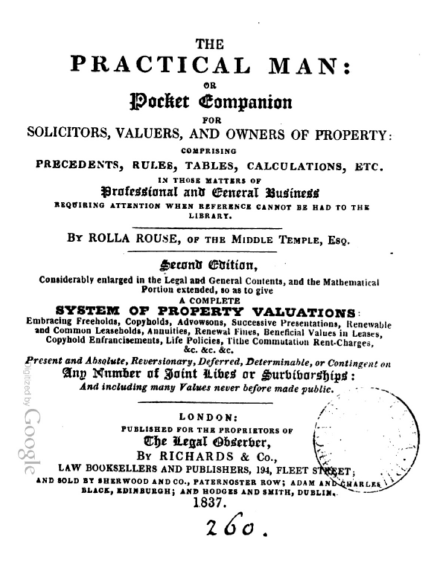 March 2017 - more Victorian photos on Ebay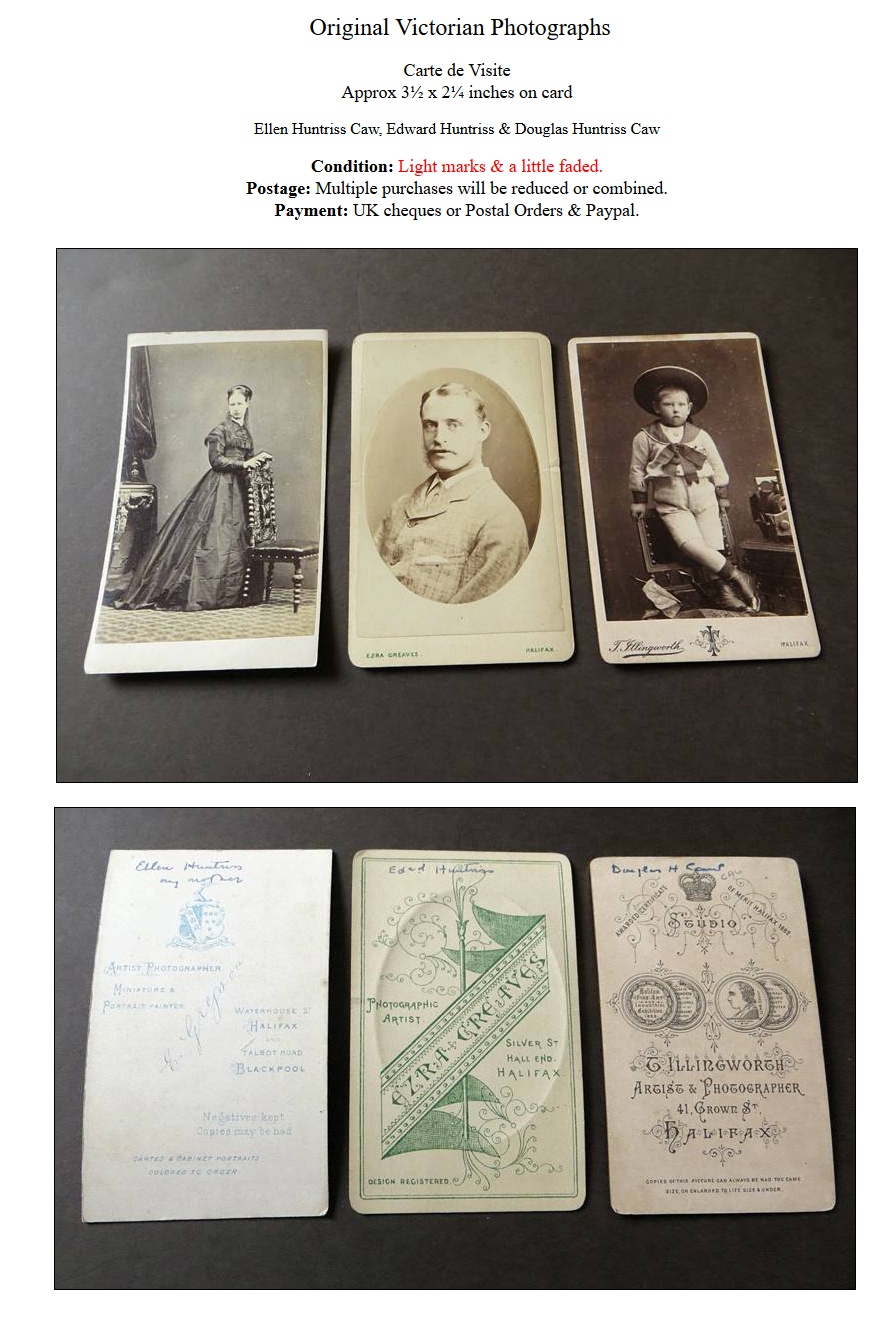 <
Original watercolour of
Betty Edwards
(artist unknown) on Ebay, November 2017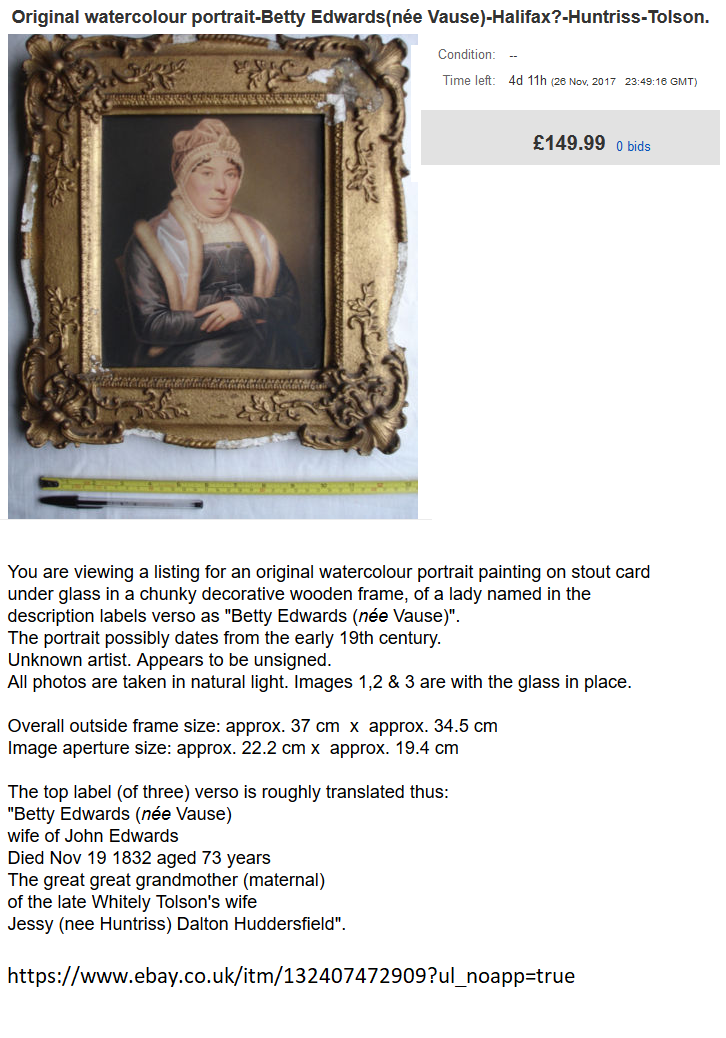 WW1 Death Plaque for
Alfred Huntiss Arnold
(artist unknown) on Ebay, November 2017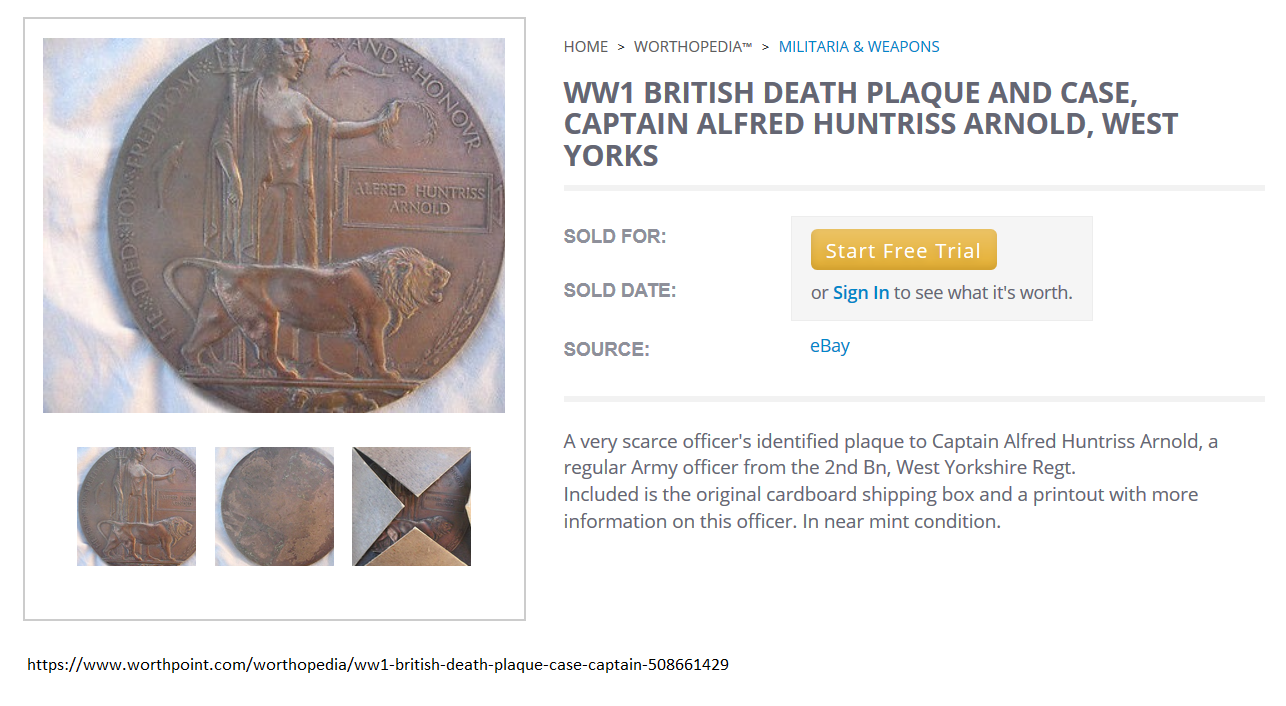 Photo of
Grandmother Huntriss (aka Ellen)
on Ebay, April 2019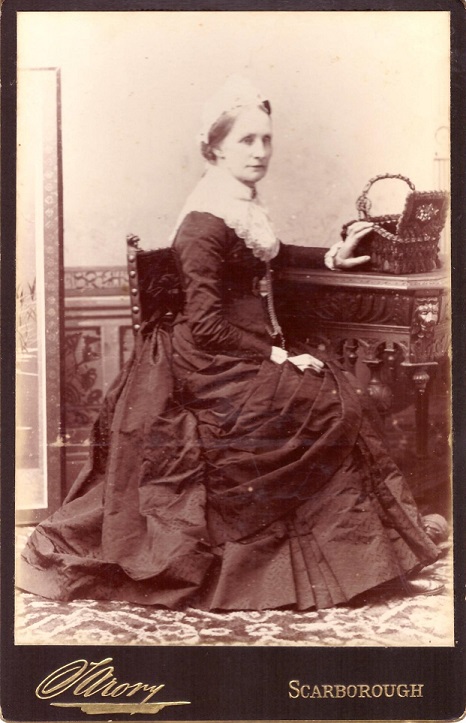 Photo of
Ellen Huntriss
on Ebay, May 2019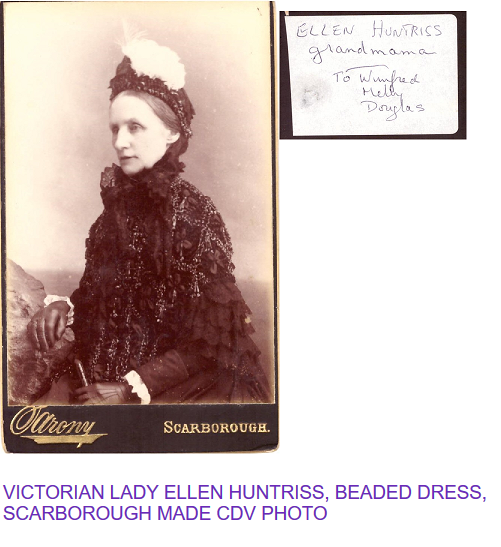 CDV (Carte de visite) of
Lucy Huntriss
on Ebay, May 2020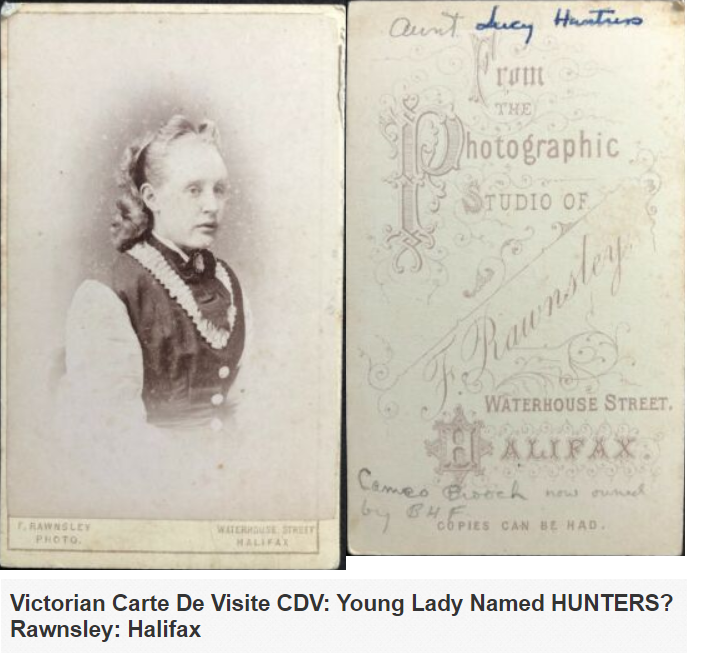 I'm grateful to Kurt G&aumlnzl for alerting me to this item. Kurt is is a writer, historian and former casting director and singer best known for his books about musical theatre.

One of his interests is identifying old photos for theatrical articles and for his blog, which includes this photo of Lucy.