The three sons of William and Charlotte Huntriss are commemorated in a stained glass window in Mattersey Church.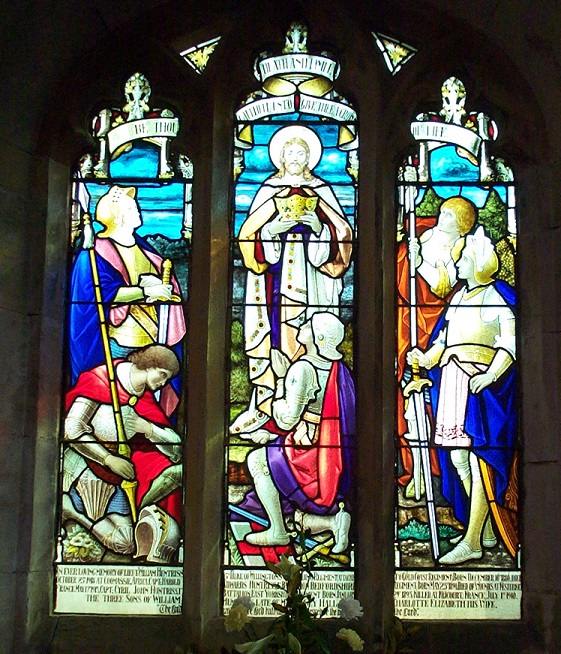 The inscription at the bottom of the window reads:

"In ever loving memory of Lt William Huntriss,3rd Duke of Wellington's West Riding Regiment (attached to Gold Coast Regiment) December 10th, 1880, died October 23rd, 1918 at Comassie, Africa. Capt Harold Edwards Huntriss, 1st battalion Bedfordshire regiment, born May 23rd, 1890,died of wounds at Festubert, France, May 17th, 1915. Capt Cyril John Huntriss, 1st battalion EastYorkshire regiment, born January 29th 1893, killed at Fricourt, France July 1st 1916.

The three sons of William Huntriss late of Mattersey Hall and Charlotte Elizabeth his wife. "The Lord gave, and the Lord hath taken away. Blessed be the name of the Lord"